Ring size guide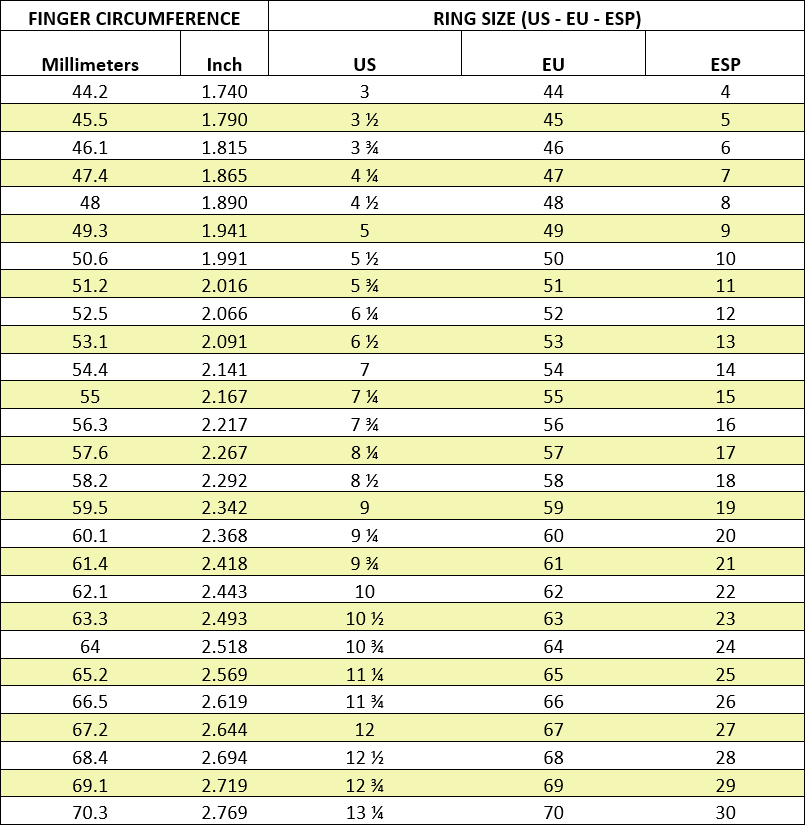 *The above is for reference only & KRVMER is not responsible for any errors that occur as a result of measuring your finger. This has been mentioned in our "terms of sale" which can be consulted & which are agreed on before placing an order on our website. However, if after purchase your ring appears to be too large or small, please realize that it is for most ring designs no problem to adjust size.
KRVMER will do what it takes to assist you in correcting ring size. The exact amount charged for size adjustments depends on the complexity of the ring design, the materials used & the number of sizes the ring needs to be adjusted. Kindly be aware that, depending on the complexity & ring design, it might happen that your ring size cannot be adjusted. If you require more information, please contact Info@Krvmer.com
Dare to be different.
#BRAIDEDFINESSE